Who are we ?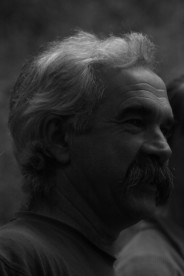 Michel was born near Nantes (Loire-Atlantique). Already at age 7 he wanted to be a shepherd. After his agricultural studies, at 20 Michel arrived in the Pyrénees Oriental where he worked with a shepherd to learn his profession.
Two years later he bought his own flock in partnership with a monk from the Abbey St.-Michel-de-Cuxa at Prades.During the summer months he looked after the 900 ewes of many other shepherds in the High Pyrenees.
He has now established himself and his bergerie which he built in 1994 at Nohèdes.
For 10 years Nele ran the 'café-concert' Lagossa at Bree in Belgium.She introduced, with a friend, the Afro-Latino Festival at Bree and was the artistic director for 8 years.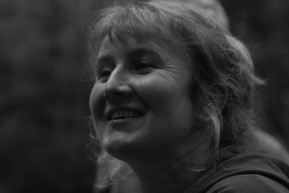 Having worked for two years at 'Muziek-O-Droom' (Dream Music) at Hasselt, she left Belgium in 2002 for the South of France and established herself in Northern Catalonia.In 2004 Nele began to work as an assistant shepherd with Michel and since then they have cared for the flock together.
Since 2008 it has been possible to spend your holidays with us : El Manau was born !
Camping in the natural environment you will find yourself not to far from our house.
El Manau means 'The Shepherd' in Catalan.